UPCOMING: Affinity Fundraiser! A celebration of another year of organizing, Sept 23rd 1pm to 4pm. RSVP today!
Supporting organizers from the ground up.
We are an innovative model for community organizing  – with dreams for a better world, together.
Everyone deserves a connection to transformation.
Come partake in a growing community that supports courageous organizing.
1. Connect With Us
Come to an event and meet with our organizers. See for yourself the powerful work they do.
2. Support Innovative Organizing
Think about the different ways you can contribute to our organizers' projects. Be part of the solution.
3. Build Community
Meet others who support our organizers. Hear their motivations and share your own dreams for the future.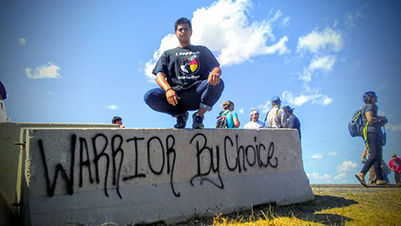 Survival…
It's difficult to survive in this capitalist world while also full time organizing. We all need to pay rent and bills, feed and support our families, maintain and build our health. How can our grassroots leadership dedicate themselves to this work when they have to do a normal job to make enough money to survive?
Bureaucracy…
It's hard to be autonomous in a system that wants to control us. We could lose our jobs for standing up to patriarchal abuse, or for calling out elected officials, or for confronting corporations. We need a different kind of nonprofit that values the wisdom and independence of the grassroots.
Safety…
It's challenging to organize when the system inflicts trauma upon you. Our community organizers have experienced housing insecurity, violence from cops, and targeted media attacks. This work has considerable security concerns. The truth is, we cannot be safe without a solid community backing us up.
Radically sustainable structures built
People networked together, fighting for a better world
Million dollars pulled out of the fossil fuel industry
High profile grassroots campaigns
"Never doubt that a small group of thoughtful, committed citizens can change the world; indeed, it's the only thing that ever has."
–Margaret Mead